Hey guys! Today I am coming at you with a very fun book tag!
So this is a book tag created by SimplyThoughtfulBooks on youtube! I love her channel and I highly recommend that you go and check her out because she is so sweet and funny. She has created a wonderful tag themed around one of my all time favorite books!…You guess it…Truthwitch by Susan Dennard!
If you have been reading my blog for a little while, you might know that recently released, high fantasy novel, Truthwitch, as officially taken a spot on my all-time-favorites shelf. Everything about it really intrigued me and I just absolutely love it! If you want to know more of my thoughts, be sure to check out my full review! There is a spoiler free section, as well a clearly marked spoiler section, so whether you have read the book or not, be sure to stop on by that post!
I am just going to jump right into the questions so I hope you enjoy!
Let's get this Truthwitch party started!
1. Ohrin Mountains – What is your favorite fictional land?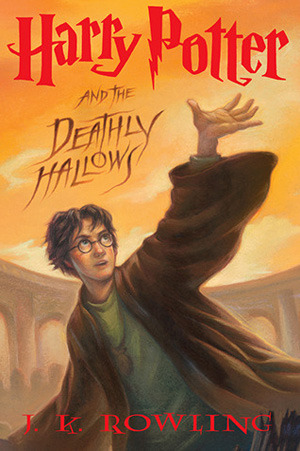 Now, for this question, I am so tempted to say Harry Potter because the wizarding world is so amazing and so intricate. But instead I am going to say….no, I'm just kidding. My answer is Harry Potter with the Wizarding World. I love everything about it and reading about/watching anything to do with the wizarding world just feels so welcoming and so whimsical and so exciting. I know it may be a little cliché and there are so many cool ones out there in books, but the wizarding world is just my absolute favorite. But, the Witchlands from the one and only Truthwitch are really awesome, too. And it is probably my second favorite fictional land.
---
2. Safiya and Iseult's friendship – Who is your favorite dynamic duo?
Okay, so this can be interpreted two different ways. A friendship/fighting/partnership thing. Or it can be Percabeth. And when Percabeth is an option. It is the answer. I not only think that Percy Jackson and Annabeth Chase are the cutest, most amazing, most everything good in this world couple. But they also work very well together on the battle field, in *spoiler* Tartarus. *no more spoilers* They are just so powerful together, whether that be epic fighting skills, witty banter, or just all around awesomeness. *Dies in a weeping puddle of Percabeth love*
---
3. Merik – Which character is the ultimate hunk? (I am changing this to "Which character are you in love with?")
So sticking with the Percy Jackson theme, NICO DI ANGELO. He is my one. My only. My soul mate. I am ignoring the thing detail that was revealed in the third book (or was it forth? I think it was forth.) and he will love me. You know, once I am claimed and taken to Camp Half-Blood. I just find his character so interesting and complex and he was a character in particular that I just always wanted to know more about. And I love him. I know that so many people say that they would date Percy or whatever, but I could never feel romantically inclined towards Percy because PERCABETH. We have already covered this. Moving on. (And moving away from the topic of book boyfriends because that is a discussion for a different time…)
---
 4. Kullen – Who is your favorite sidekick?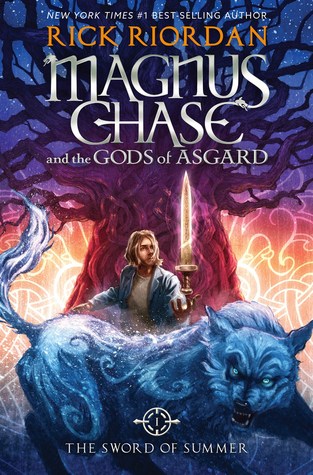 First off, I love Kullen so much! He's one of my favorite characters in Truthwitch, so I really like this question. (no spoilers no spoilers no spoilers) I think that my favorite book sidekick that I have read about is Hearth from yet another Rick Riordan book, Magnus Chase. You can read my full review here if you are interested. Basically I adored Hearth. I found him funny and witty and smart, despite the fact that he can't speak and uses sign language. I loved his love for ancient culture and magic and breaking away from everything that everyone else expected from him. Also Blitzen from that same book is funny and awesome as well, but Hearthstone was just my ultimate favorite in that book. And will probably continue to be throughout the rest of the series.
---
5. Aeduan – Who is your favorite mysterious or villainous character?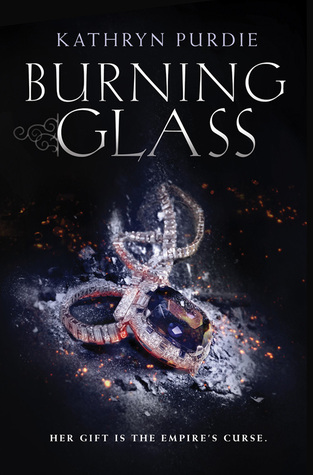 For this one there is really only one answer. Valko from Burning Glass. He is so mysterious and you never know if you like him or not. Until you hate him. And then you like him again. And then…well, then spoilers. 😉 But basically he is so unreadable and I never truly know what to think about him. He is just my favorite baddy.
You can read my full review here!
---
6. Aether – A book that you can't stop thinking about?
The Nethergrim by Matthew Jobin. This book was so eerie and cool and I just loved it! Every time that I see it on my shelf I just have an urge to reread it. It was so much fun and I can't stop thinking about it. Obviously. Because the question…yeah. Anyways.
---
7. Air – A book that you had low expectations for that completely blew you away?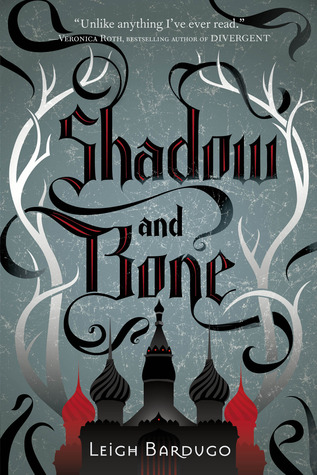 Okay, so for this next one, I didn't have really low expectations. Just, I wasn't expecting to be blown away by it. But I was. And that is Shadow and Bone by Leigh Bardugo. I knew that I would like it, but I ended up LOVING it. I found the world too be very cool and rich, despite what seems to be the popular opinion. So I really enjoyed this one, a lot more than I thought I would.
---
---
8. Earth – A book that you always go back to?
I think that this question is a bit obvious. Harry Potter. Or Percy Jackson. Or Divergent. Or Truthwitch. These are my all-time favorite books and I can see myself rereading these books and fawning over them for many, many years to come.
---
9. Fire – A book where the hype spread quickly?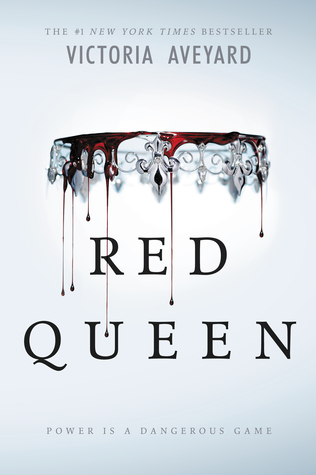 So, there are a ton of YA books that get so much hype, so fast. Truthwitch is actually one of them, what with a fandom sprouting before the book was even released. But for this question, I am going to say Red Queen by Victoria Aveyard. I am hoping to pick this one up soon, but whether I do or not, the hype for this book was STRONG. It has gotten to the point that you have a book blog, booktube, or a slight and general knowledge of the YA book world, you have heard of this book. So this one spread through the community like wildfire.
---
10. Void – Recommend a scary/mysterious read.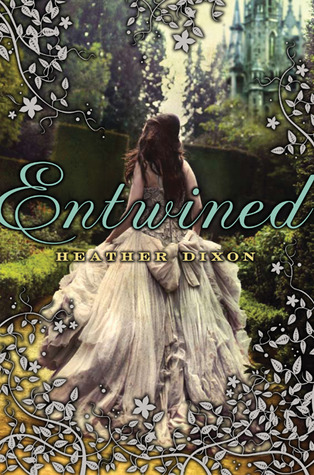 Well, I don't read scary things. I hate horror/creepy reads and things along those lines. Needless to say, I don't really have a scary/spooky book to recommend. BUT, I have a sort of eerie one. And that is Entwined by Heather Dixon! This book wasn't scary, but it definitely had some pretty creepy elements to it. So if you don't like scary books, but want something a little spooky and eerie, pick this one up!
---
11. Water – Name a book that flowed nicely.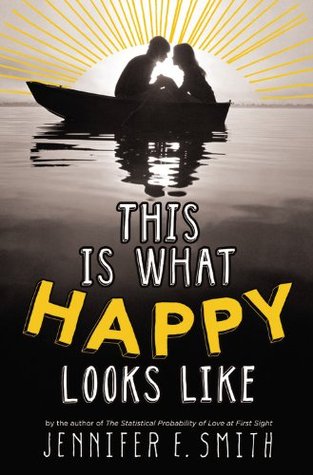 In true becoming Bookish fashion, it is pretty much impossible to go one post without mentioning a Jennifer E Smith book. So that being said, a book that I think flowed nicely is This is What Happy Looks Like by the one, the only, Jennifer E Smith. The writing in this book is just so sweet and beautiful and I absolutely adore it! The writing just blends everything out and makes this book so soft and amazing. The story itself just sort of folds together perfectly and it all just flows seamlessly. I love it so much. I also have a full review of this book!
---
12. Threadsisters and Threadbrothers – Tag your friends!
JesseTheReader
MaureenKeavy
ThoughtsOnTomes
TayliciousReads
And finally we come to the last question! For this I am going to be tagging Thoughts on Tomes,  JesseTheReader, Maureen Keavy, and Taylicious Reads! They are all amazing booktubers, so be sure to go check them out!
---
So that was all for the Truthwitch book tag! I had so much fun doing this tag and reigniting me every flaring flame of love for Truthwitch! I hope that you enjoyed this tag and if you found it interesting leave your answers to these questions down below in the comments or do a post of your own!
Don't forget to give this post a like, follow my blog by email, and check me out on social media. I will have a new post up soon so I will see you then!
See YA!
~Jamie