Hey guys! Today I am going to be doing a sequel post!
So you may remember that way back in January I did a post called my Most Exciting Book Releases of 2016! In that post I told you "all" of the books that I was excited for that were releasing this year. Buuuut, since then I have come across so many other amazing books that I am so giddy and excited for them to come out so that I can read them with my eyes. And stuff.
So I hereby introduce you to my Most Exciting Releases of 2016 2.0!!!
The books on this list will not be in any sort of order, really. I am super excited for all of these, and with exception for a few select titles, I cannot rank my excitement. It's just sort of a general, all of these books are ones that I need in my life at some point preferably soon. Also, I am sorry if any of the release are wrong but according to Goodreads, this is what I've got and when we can expect to see these books on shelves. (This is for US release dates only, so if you live outside of the US, you may want to check into when it releases near you.) (Yet another side note: Some of these books have already been released, but I still consider them some of my most exciting releases.)
So without further ado, let's get this second new release party started!
---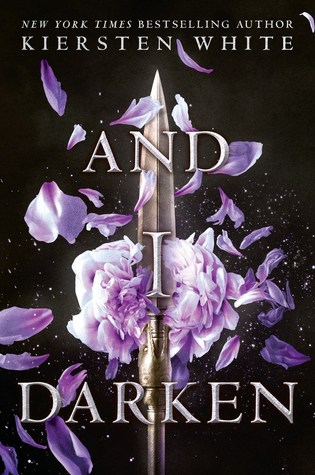 The first book that I want to mention today is EASILY one of my absolute most anticipated releases of the whole year because it sounds SO EPIC. It would have been in my first edition of this post, because I knew about it, but I had no idea that it was set to release this year. And that is And I Darken by Kiersten White. I had the chance to meet Kiersten White recently. That is a totally irrelevant fact, but it was AWESOME. This book basically takes the legend of Vlad the Impaler (The inspiration behind Dracula) and Kiersten has turned "Vlad" into "Lada" the kick-butt, super awesome, ruthless princess. This book sounds so cool and it is actually pretty much next on my TBR because I was able to get an ARC of this book!! (I was not sent the book by the publisher, but I have one and I am so, so, SO excited to dive into it!!!)
I believe that this book is also scheduled to be at BEA, so any of you that are lucky enough to make it to that amazing event, I would highly suggest you pick it up, because it sounds so completely wonderful.
But for the rest of us…
The hardcover of this one releases on June 28th, 2016.
Check this book out on Goodreads!
---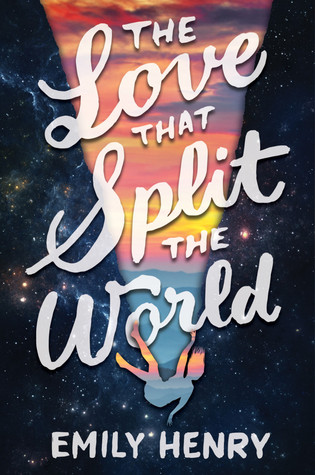 This next one has actually already been released already on January 26, 2016. And that would be The Love That Split the World by Emily Henry. EVERYONE has been raving about this book, and it was just announced a few days ago that Lionsgate bought the film rights to this book. That is so exciting for Emily and I am so happy for her. I am going to be picking this book up very soon and I really hope that I like it. So definitely go check this one out because it is already out on shelves, I just could not resist putting in this post.
Check this book out on Goodreads!
---
Okay, so this next one is kind of obvious. I didn't put this book in the first version of this post because 1) It had no release date, cover, title, anything. I have not read the first books in the series (I know, guys. I am ASHAMED.) But I am planning to marathon them this summer. You might have guessed it. Yep, it's the next instalment in the Throne of Glass series by Sarah J Maas. The title recently dropped and it is really cool. So Empire of Storms (Eeeeee!!!! So cool!) hits shelves this fall and I am so excited! I cannot wait for the cover reveal!
This one can be in your actual hands on September 6th, 2016.
Check this book out on Goodreads!
---
The next book on the list is yet another series that I have yet to read, but I plan to soon! The final installment in the Snow like Ashes series by the wonderful Sara Raasch. I think that this third one, Frost like Night, is the prettiest cover yet and…yeah. I don't have a ton to say about this one because I haven't read the series yet and therefor I cannot read the synopsis as to not be spoiled. But anyways. Look for this one this fall! Yay!
You can own the complete trilogy on September 20th, 2016.
Check this book out on Goodreads!
---
These next two literally are nothing, yet they are at the top of my excitement list. Neither of them have any final details except for the fact that they may exist sometime soon. The first one is that it was recently announced that the super fun and amazing author Lindsay Cummings (She has written several series, as well runs an awesome youtube channel.) And super epic booktuber Sasha Alsberg (ABookUtopia) are writing…get this…a book together. Mind = blown. I am so excited for this book that I don't have any words to describe it. I have no idea the genre, title, nothing except the authors. I will be reading this the day it comes out. Even though I don't know when that will be. But I think that they said this year.
On Twitter I believe they said that it would release around June 2016. *internally screaming*
*I just found out that the authors are revealing the title of this book later in the day that I am posting this. If you curious as to what the title is, I am sure it will come up in my future blog posts or you can check out their twitters*
---
And the next one is if Jennifer E Smith releases a new book this year, obviously I will be reading that immediately. I don't know if she is releasing a new book this year, but through talking to her, I have learned that she is writing a new novel currently. (Stay tuned for my interview with her coming later this spring where she said that she can spill some more beans about her newest book!)
Again, I have no idea when this book may come out, if it does this year at all. But this makes me no less excited for it! So…*insert awkward shrug here*
*and then insert a fangirling muppet or something because I get to interview her!!!*
---
For this next one, I don't have much to say again. I have read the first two books in this rapidly growing in popularity series. Yep, Crystal Storm by Morgan Rhodes! I am super excited for this one! I can't wait to see the cover, read the book. Yay! Falling Kingdoms! The fifth installment!
Crystal Storm comes out on…well, nobody really knows yet. =)
Check this book out on Goodreads!
---

Alright, next up is one that I actually hadn't heard of until just a few days ago. But regardless of when I heard about it, I have officially decided that this is pretty much the book that my soul has been waiting for all of these years that I have lived in the universe. There is actually going to be a book trailer for this book – I don't know when it will release – but the stars in the book trailer are none other than my favorite people ever JESSETHEREADER, KATYTASTIC, AND POLANDBANANASBOOKS!!!! *Jumps up and down with childish excitement* (If you don't know, these are my favorite booktubers! They are basically super awesome video book bloggers that bring me so much joy and laughter.)
But anyways, this book is basically about characters from a fantasy world overlapping into the modern day LA. They team up with a modern day character and it sounds like it is chalk full of humor, action, and betrayal. Which sounds awesome. Unfortunately, we have to wait a while for this book. But not TOO long. But, like, yesterday would not have been soon enough. I NEED THIS BOOK IN MY LIFE. Also I just realized that I never said the title of the book. Well, you can see the cover. You can read that cool font for yourself. But either way, this book is called The Marked Girl by Lindsey Klingele
And it can be in my life – and yours, too! – on June 21st, 2016.
Check this book out on Goodreads!
---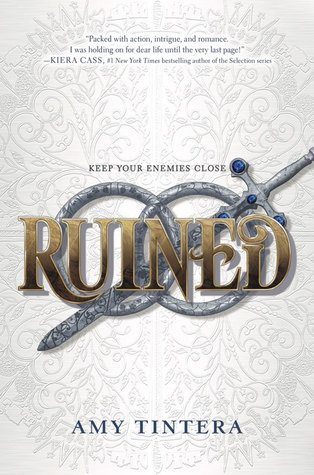 Alright, we are in the final stretch of the last few books that I want to talk about. I will try to keep this short and straight to the point. So. Ruined by Amy Tintera. This book sounds super cool! I am super excited for this one and I will definitely be picking it up when I can. Also, Kiera Cass blurbed the front of the book! It's gotta be good!
And this one is available on the shelves on May 3rd, 2016.
Check this book out on Goodreads!
---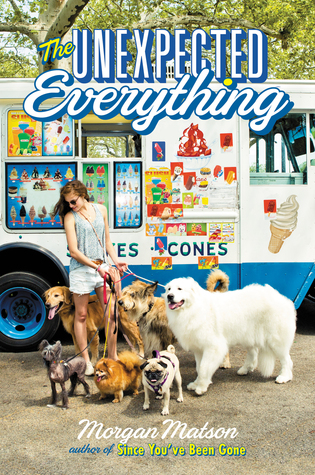 Okay. This next one does not have NEARLY the hype around it that it should. AND THAT IS THE FACT THAT MORGAN MATSON HAS A NEW BOOK COMING THIS MAY. It is called The Unexpected Everything and it will feature a girl who does some dog walking and then falls in love. And probably has fun, summer, spontaneous adventures because it is Morgan Matson. That is why. I have adored the two books of hers that I have read. (Amy and Rogers, as well as Since You've Been Gone. I have not read Second Chance Summer because it sounds SO SAD and I need to prepare myself for that.) I am SO super excited for this book!!! Definitely be sure to check this one out because Morgan Matson is the QUEEN of cute contemporaries with deeper meanings that don't hit you ever the head with anything but their awesomeness. So yeah. Read it. I know you want to. I know I want to.
I believe this one also comes out on May 3rd, 2016. (Woah, big day for book releases.)
Check this book out on Goodreads!
---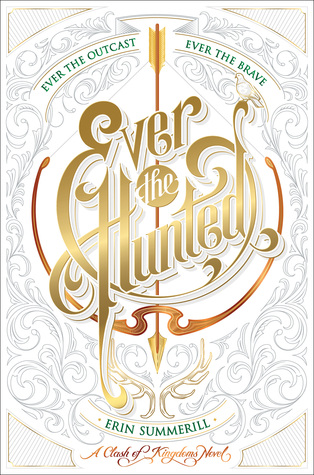 I'm not even sure if this one is allowed on my 2016 list, because it basically comes out in 2017. Like, at the veeeery end of December. But it sounds so cool, and I am VERY excited for it. So that kind of fits the criteria for this post. So this is one that I haven't seen that much hype for. I am hoping that the buzz will pick up as we get closer to the release date, because this sounds so epic! It is called Ever the Hunted by Erin Summerhill, which is the first book in the Clash of Kingdom's series. It sounds like such a cool fantasy novel and the cover is GLORIOUS. I mean, look at that beauty. *wants it*
And sadly, it doesn't come out until December 27th, 2016.
Check this book out on Goodreads!
THAT IS WAY TOO FAR AWAY.
---
---
---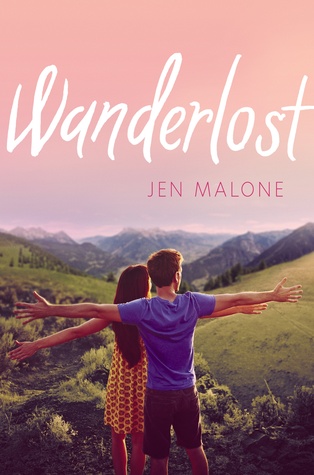 Next up is a book that sounds so cute! It is called Wanderlost by Jen Malone. It's basically about this girl who doesn't travel, nor does she really want to. Her sister is a travel/tour guide over in Europe. When her sister abandons her job, the main character has to take her place over the summer. As you can probably imagine, things will more-than-likely get very complicated and the main character will be digging herself deeper and deeper into a hole of lies and I cannot wait. Also, the cover is so adorable. Like, I already ship those two characters and literally don't even know their names. I need to know their story and their love. *Fangirls over book I haven't read*
And we get to read this one just in time for summer because it releases on May 31st, 2016.
Check this book out on Goodreads!
---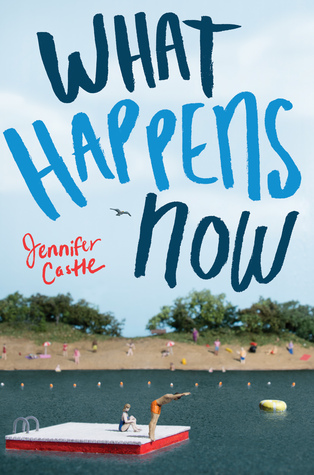 Here we have another super fun looking cover with a summary that totally intrigues me. This is a summer contemporary romance and it sounds like it has some really amazing elements. There appears to be a good ole' dose of friendship, geekiness, and fandoms. Which sounds right up my alley! I am definitely keeping an eye out for this one and I am super excited to read it! (and love it!)
Again, this one is available just in time for summer on June 7th, 2016.
Check this book out on Goodreads!
---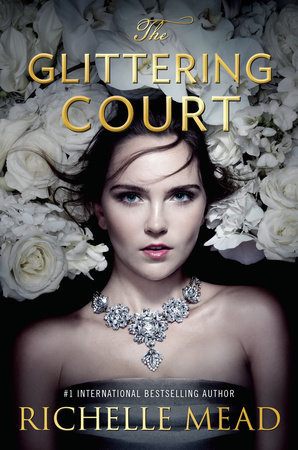 And finally (I think) we have The Glittering Court by Richelle Mead! This is the first book in her new companion/fantasy/kind of trilogy. I have heard that they can be read in order. (I will read them in publication order, as they come out.) But basically that just sounds really cool to me! I love what I have read of the Vampire Academy series and I hope that I enjoy this book just as much! Also, her newer books are getting MUCH better covers. (As in her last two. Not Bloodlines.)
This one actually comes out very soon! Yay! We only have o wait a few weeks because this one is on shelves on April 5th, 2016!
Check this book out on Goodreads!
Read my spoiler free review of Vampire Academy here!
---
Honestly, there are so many amazing books coming out this year that I could not possibly list them all. Yay for book releases! Some other books that I am super excited for are INTO THE DIM, LIKE A RIVER GLORIOUS, and EVEN IF THE SKY FALLS. Also I want to say a huge congrats to all of the authors who have their debut books coming out this year! It really is a gigantic accomplishment! If any of these covers look interesting to you, for sure go check out the descriptions of them on goodreads!
So that it was it for my Most Exciting Releases of 2016 2.0! I hope that you enjoyed it! These are just the books that I have heard of that I am really excited for, as of when I am writing this post. I may think of more later or be browsing goodreads and add another one to this list, but these are the main ones that I am super excited for! Also, just because these books are in the 2.0 version of this post, does not mean that I am any less excited for these than I was in the first post.
Don't forget to check out my social media, and give this post a like. If you really enjoyed this post, or you are excited for these books as well, leave a comment below and follow my blog by email to get notified whenever another fun, bookish post like this one goes up!
I have had so much fun putting together these lists and I am super excited for all of these books. I will see you with a new post soon!
See YA!
~Jamie