Hello everybody! Welcome to the most epic year of YA book releases yet!!!
So, obviously, there are about a million amazing books coming out this year. And, also obviously, my wallet is going to die. So, this list is not going to be in chronological order, meaning the Fall books may come before the Spring ones. Why? Because there are way too many to sort. So, yeah. Without further ado, let's get this EPIC book release party started!
(Also these are not ranked in "excitement levels" because I love all of my series and can't pick which ones come first! Tip: Click the book covers to go to the goodreads page!)
Okay, so the first book on this list is going to be The Skeleth by Matthew Jobin. I read the first book, The Nethergrim, back when it was first released near the beginning/middle of last year. I loved it SO MUCH. It was one of my favorite books that I read this year. (Unfortunately, I do not have a review up for it yet because when I read it I was in the middle of my end of year tests at school and couldn't focus on that. Not to mention that my thought were incoherent.) The longer the first book sits in my mind the more it boils me and the more I NEED THE SECOND ONE NOW. And
This one comes out on May 10th. (SO CLOSE, YET SO FAR.)
---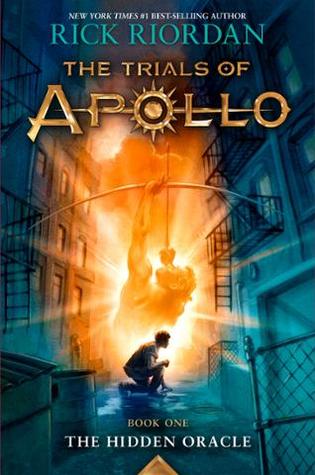 The second book on this list is The Trials of Apollo book one; The Hidden Oracle by Uncle Rick! (AKA  Rick Riordan) I, as well as pretty much everyone else, am SO EXCITED FOR MORE PERCY. More Greeks. More Camp Half-Blood. AND MORE.PERCABETH. (hopefully.) But, yeah. My thoughts are nowhere near write-downable for this book and I just can't even wait another day. *implodes from having to wait another day*
This comes out on May 3rd. ( I think )
---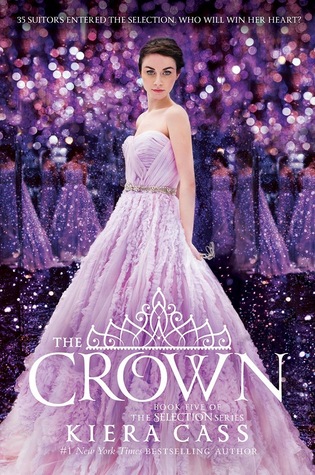 Next up is The Crown by Kiera Cass. I LOVE The Selection series. (I have reviews for the first three books here. Book one. Book two. Book three.) I am so sad to see the series end, and say goodbye to these characters for good this time. But I am also very excited to see how it all comes to a close and also what happens AFTER THE CLIFFHANGER IN THE LAST ONE. *internal angst because Kiera Cass has shredded my heart-strings.) (Also, Team interpreter that I can't remember the name of!)(Also also, I got a pre-order from Christmas, so thank you relatives!)AND THIS COVER, THOUGH.
This one also comes out on May 3rd.
---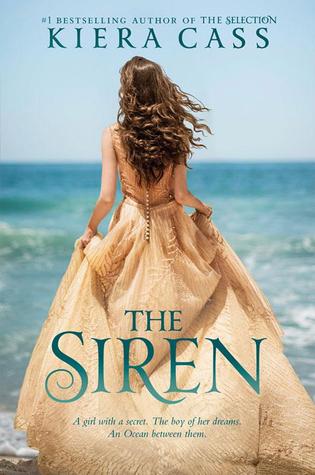 And now jumping back a few months to the overwhelming amount of January releases. Starting with The Siren by Kiera Cass. As I mentioned above, I loved her other series and I am so excited to dive into a new, more magical-ish world. This story sounds like it has mass amounts of potential and I just can't wait to see where it goes! high hopes for this one! And also the cover. Like, come on. The. cover.
Release date: January 26.
---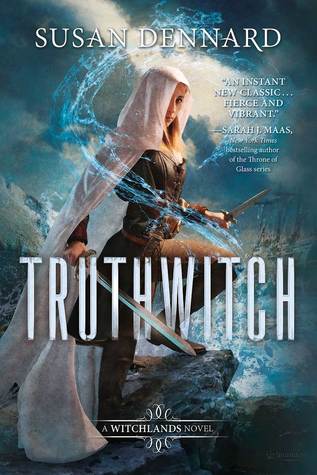 Continuing with this January theme, I have here Truthwitch by Susan Dennard!!!!!!! Yes, all of those exclamation points were necessary. This book sounds so genuinely right up my alley that I cannot resist. And I thought that this book was coming out on the 26th, so it came as a huge, happy surprise when I found out that it was coming to me on January 5th!!! (My local bookstore has a habit of putting books out early (not complaining) and so I got a copy on the third!). The author of this series-to-be is so super sweet and nice. I have talked to her on twitter a bit and she just is amazing. (Almost 100 pages in as of when I'm writing and this and OH MY GOSH. NO BOOK HAS EVER LIVED UP TO THE HYPE BETTER.)
This beauty comes out on January 5th.
---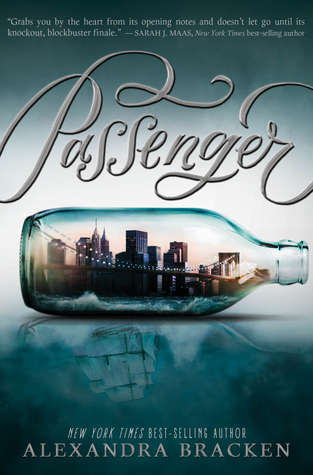 I'll let you guess on this next one. (Even though the picture is right above this, but whatever.) It is the BOOKSPLOSION book of the month for January and the liveshow takes place on January 30 at 7 pm EST on PolandBananasBOOKS youtube channel. (look it up). Basically this book has time travel, and epic cover, and time travel. Yes please. And now I went and mentioned time travel and my heart wants to sing the song of my people. *tries not to.* *does* DOOOO WEEEE OOOOO (dun dun dun dun dun dun dun dun)
This beauty released on January 5th as well, and I haven't decided if I am going read it this month or not yet.
---
Okay, so now resurfacing from that January releases abyss, let us time travel up to fall, when the second Magnus Chase book comes out!!! (By Rick Riordan yet again) The second book in this amazing series/trilogy (???) is going to be called The Hammer of Thor. I loved what Uncle Rick did with Thor in the first book, and I am really excited to get more of that.  But two Rick Riordan books in one year, so that's a yes.
This book comes out on October 4th.
---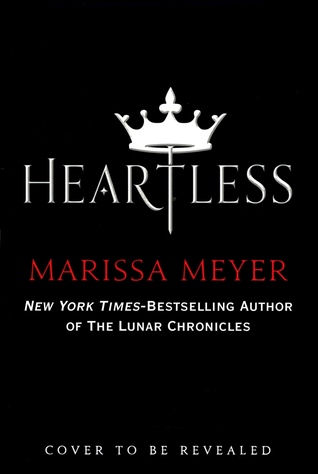 And then we have the first book in Marissa Meyers new series. It's called Heartless and as far as I know there is no cover or set release date quite yet.But the fact that this series incorporates Alice in Wonderland and Marissa Meyer's writing makes me REALLY excited. I don't know a whole lot about this book, but from what I've heard, I am really looking forward to it.
---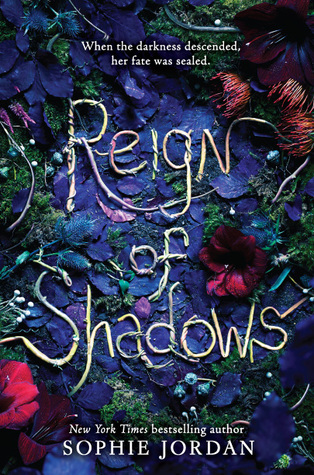 Okay, so this next book is one that I cannot even contain my excitement for. And that is Reign of Shadows by Sophie Jordan. Ever since I heard about this book many months ago I have been waiting for more news and the book itself! See, I can't even say anything that makes sense. I AM JUST SO EXCITED. I feel like this post is just me saying how excited I am for a ton of different books. But that's okay, because we're all here to share excitement! But anyways, yeah, super, super, super thrilled to see how this book goes!
This book becomes alive and mine on February 9th.
---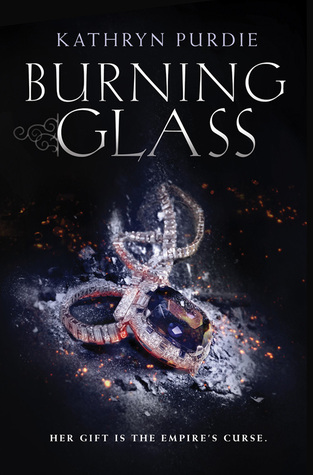 This next book I am reading the day it comes out, no exceptions. And that is Burning Glass by Kathryn Purdie. I am going to a writers conference in a few months and Kathryn is going to be there teaching a class and signing books. I am so excited to meet her and read her book that I can not even function whenever I spend too long thinking about it. But the comes out 4 days before the conference, so sorry if I don't get it done by the time I meet you super awesome huge book fantasy writer Purdie!
This one releases into the wild on March 1st.
---
Alright, so this next book is one that I didn't even knew existed until I was scrolling through the Epic Reads website a few days ago and I saw the cover sitting there with a synopsis so glorious that every dimension implodes before it. And that is Bookishly Ever After by Isabel Bandeira. Basically, from what I gather, it is about a bookish girl who meets this guy and it turns her boring life into something a little more exciting.And so she turns to her favorite books and characters to help her become someone that is…protagonist worthy. I just think that this book has the potential to be something that is almost pathetically just like me. (Not the meeting new people that actually like me part, but the part where she likes books…a lot.)
And this one comes out on January 12, so only a few more days until this comes out!
---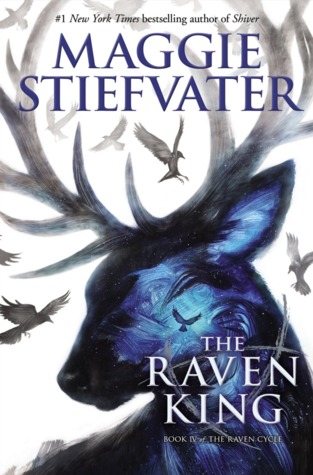 Alright, we near the end of this list but anyways, this is another book that I got a pre-order for this Christmas. And that is The Raven King by Maggie Stiefvater. This is the fourth and final book in the Raven Cycle series and I am planning to read the Raven Boys, the Dream Thieves, and Blue Lily, Lily Blue before the release so that I can dive right into this one.(And also this cover makes me want to un-sheath my wand and yell "EXPECTO PATRONUM!")
This is released on April 26th.
---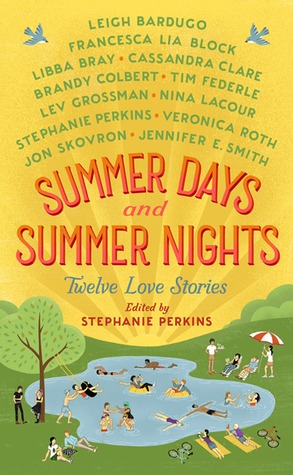 And last, but certainly NOT least, is Summer Days and Summer nights by a dozen different authors and edited by Stephanie Perkins. This is the companion type book to My True Love Gave to Me: Twelve Holiday Stories. But I am even more excited for this one because some of the authors include: Leigh Bardugo, Veronica Roth, and Jennifer E Smith!!! The cover is, as per usual, adorable and basically I can't wait to get my hands on this and read it outside (or inside by a window, because: bugs.) in summer!!!
This one comes out June 14th.
---
So there are a few other books that I am anticipating this year, including: Frost Like Night by Sara Raasch, Glass Sword by Victoria Aveyard, The Winner's Curse by Marie Rutkoski, and the Shadow Queen by C.J. Redwine. And I am sure that I am forgetting a fair few books that I am excited for, but there are so many amazing books that are coming out this year that makes me proud to be part of the YA world. Not to mention concluding books in a series that I haven't started yet.
Thank you so much for reading this post, I hope you enjoyed it! Leave your most anticipated book releases of the year in the comments down below this post, I would love to know. I am really looking forward to all of the releases in 2016 and I hope you are, too. And if you aren't. GET PUMPED. BECAUSE THERE IS SOMETHING FOR EVERYONE THIS YEAR.
If you liked this post, or share an excitement for any of the books on the list, I would love it if you liked this post and subscribed to my blog to get emailed every time I put up a new post!
THE EXCITEMENT IS REAL.

Anyway, Happy 2016!
See YA!
-Jamie